Our team is your team.
Accountants you like as much as you trust.
At Werner & Co., we know how to listen. Scrupulously honest, we are on your side, giving financial leadership, guidance, and advice based on mutual trust and respect. We are a hard-working, attentive team, deep in professional experience and expertise.
Werner & Co. is a Certified QuickBooks ProAdvisor® with extensive knowledge of QuickBooks setup and operations. Just ask. We'd love to help.
You'll feel welcome whenever you visit us, whether it's for a scheduled appointment, an unexpected situation, or simply picking up and dropping off.
Founded in 1988
Serving Bethlehem, Easton, Allentown, Lehigh Valley, and Berks County
Friendly, attentive service
Unique blend of knowledge, wisdom, skill, and personality
Send us an email or call us today at 610-770-9236 to discuss your accounting and business consulting needs with an experienced CPA.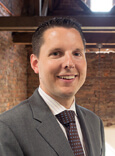 Kristofer DePaolo, CPA      email
CEO
Kris is an experienced, qualified CPA with special regard for small businesses. He really enjoys the confidence of his clients and brings a lot of capability and insight to their accounting. In Kris's own words, here is how it happened…
It all began for me in 1978. Jimmy Carter was president, Wilt Chamberlain was elected to the Basketball Hall of Fame, and Ben and Jerry opened their first ice cream parlor in Vermont. Growing up, I didn't particularly enjoy school. I was into baseball, basketball, reading, and sports card collecting. It was sports cards that got me interested in numbers.
Raised in the Lehigh Valley and educated at Bloomsburg University, I moved back to the Valley after college. Working for a regional accounting firm in Wyomissing, Pennsylvania, I learned all the practical things that were left out of my tax and accounting courses. After five years in their small business department, I left to become a controller for a private company–and realized how much I missed working with small business owners. I reentered the classroom, passed the CPA exam, and started two businesses.
My entrepreneurial style has done no lasting harm to my wonderful wife, who has blessed me with two beautiful children. I am amazed at all of the practical life lessons the children teach me. I enjoy navigating our clients through the tax waters and building relationships along the way.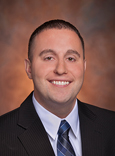 Josh Panto, CPA      email
Shareholder
Josh Panto is a Pennsylvania licensed Certified Public Accountant and member of the Pennsylvania Institute of CPAs.  He has been with the firm since January of 2011, and offers a broad spectrum of abilities when it comes to business and individual taxes.  His experience includes tax preparation of personal, C and S corporations, partnerships, trusts, and gift taxes.  Josh is also proficient with Quickbooks setup and bookkeeping.  He earned his Bachelor degree in Accounting from West Chester University.
Josh grew up in the Lehigh Valley, and after college he returned and now lives in Allentown, Pennsylvania with his wife Megan and two bulldogs.  He enjoys spending time with his family and friends, playing sports, and being outdoors.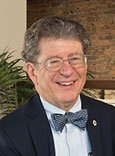 Andrew J. Werner, CPA      email
Founder

Since his years at Muhlenberg College and Lehigh University (MBA), Andy has been a small business person at heart. His earliest accounting experience was gained working on small businesses for a local CPA firm. After about three years, he moved to Mack Truck, where he learned the application of cost accounting in manufacturing and distributing complex products, budgeting and forecasting, and competitor studies. But he always kept in mind how techniques and concepts would relate to shop owners and service providers.
In 1988, he founded Werner & Co., partly in the interest of his family. "I loved having milk and cookies with my daughters after school. I thought if I owned my own business I could work half days. I soon learned that I could even pick which 12 hours it was!" Now moving into its second generation, the firm is well positioned for the future. "I am very fortunate to have Kris and Josh follow me in the business. They are trustworthy, quality-oriented and very sharp. I really like them both as peers and as people."
For years, Andy has been a board member of organizations devoted to children, among them KidsPeace and Swain School. His tenure there has guided his focus into strategic consulting, now a big part of his contribution to Werner & Co. His own family includes his wife, Maggie, and the bright lights of their life—their six grandchildren. About his family, Andy observes, "Forty-plus years of marriage teach a great deal about the depth of relationships, and I enjoy learning those lessons every day."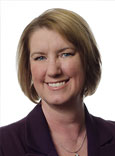 Colleen Krcelich, CPA      email
Accountant

Colleen Krcelich is a graduate of Bloomsburg University (BS) and Lehigh University (MBA).
She has extensive experience in Tax, Accounting and Human Resources Management, and has helped many small to medium size companies successfully manage their growth, from start-up to succession planning and investor exit strategies. In addition, Colleen is a certified QuickBooks ProAdvisor.
Colleen began her career with Deliotte & Touche in Allentown, PA. She then gained significant experience in HR and Accounting at IQE, a high-tech firm located in Bethlehem, where she was part of the management team responsible for growth from 13 to 175 employees in 6 years, in addition to a merger and successful public offering on NASDAQ Europe. She continued to gain experience with various other high-tech and manufacturing firms before forming Business Support Solutions, LLC in 2001, which she grew and managed until its merger into Werner & Co., CPAs in 2015.
Colleen is a member of the Pennsylvania Institute of Certified Public Accountants and the Pennsylvania Society of Tax & Accounting Professionals. She serves on the CPA Image Enhancement Committee of the PICPA.
She is an active community volunteer. She currently serves as Treasurer of Equi-Librium, a therapeutic horsemanship program; Vice President of the West Broad St. Business Association, which supports small businesses in West Bethlehem; Treasurer of Lakeview Acres Community Association and sits on the AEDC Bridgeworks Enterprise Center Advisory Committee.
Colleen grew up in the Lehigh Valley and currently resides in Bethlehem with her husband, Brian, and her two children.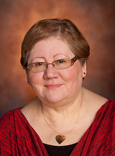 Elizabeth Lischner, CPA      email
Accountant
Elizabeth is an accounting late bloomer. After obtaining her degree in physics and working as a systems analyst and programmer for a number of years, she took a break to raise a family. During that time, she fell in love with preparing tax returns. After the birth of her last child, with encouragement from her family, she returned to school to complete her accounting degree and obtain her CPA license. During those years she kept an index card on their fridge with a timeline, at the end of which was owning and running her own accounting practice. She accomplished that goal in 1998.
Fourteen years later, the increasing administrative tasks were keeping her from what she most enjoyed—preparing tax returns. So she decided to cut back. A series of conversations with Andy Werner, whom she had met many years before, led to the merger of their firms at the end of 2012. Elizabeth is delighted to have brought her years of experience with small business and individual taxes to Werner  & Co. and to be working with this wonderful group of people.
Elizabeth lives in Salisbury Township with her husband and golden retriever. In her spare time she loves to babysit their grandsons, spend time with the family, play Scrabble, read, and take advantage of the cultural life of the Lehigh Valley.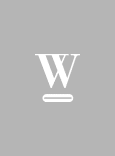 William N. Goodman, CPA      email
Accountant

Bill Goodman has been in public accounting since 1963, even before he graduated from Penn State (1964)! He worked for major accounting firms Price Waterhouse & Co. and Peat Marwick Mitchell & Co. (now KPMG) as an auditor of publicly held international companies, U.S. Steel as an internal auditor, and was treasurer and controller of Commonwealth Industries Inc. (an SEC registered conglomerate) and its Leader Nursing Centers and other subsidiaries. He created and managed Goodman & Company, CPAs in 1973 and managed it until its very recent merger into Werner & Co., CPAs in 2014.
Bill was an adjunct professor of accounting and auditing at Lehigh University and taught many accounting and tax courses for The Pennsylvania State University, Northampton Community College, the Pennsylvania Institute of CPAs, the National Association of Accountants, and a variety of local organizations.  He has written many magazine and newspaper articles and hosted radio talk shows on WAEB and WEST about taxes and finance.
Most of Bill's thousands of clients have been businesses and their owners, municipal governments and agencies, not-for-profit organizations, retired individuals, investors, and professional people. He helped many private and county nursing homes and hospitals improve their cash flows by optimizing accounting policies and cost allocations within the Medicare and Medicaid reimbursement structure.
Bill's hobbies include hunting, fishing, birding, camping, ham radio (K3ANS since 1957), and motorcycling. He has been active in several rod and gun clubs and in the PA Federation of Sportsmen's Clubs. Bill has been married to Hope since 1964, and has one daughter and two granddaughters living in California.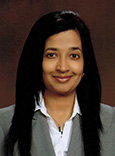 Sammy Wijesuriya, CPA      email
Accountant
Sammy is one of the newest accountants in the company and a member of Pennsylvania Institute of CPAs. She works on accounting and tax preparation for individuals, corporations, non-profit organizations, and is proficient in payroll accounting and QuickBooks.
Growing up in Sri Lanka, Sammy was interested in music, history, literature, and had a particular liking for numbers. She was attracted to finance, management, and accounting. Before long Sammy realized that a lot that can be done for people and organizations through these fields. Helping people and their companies to understand their financial information she finds quite satisfying. Building lasting relationships is an added, personal benefit.
Sammy came to the United States with her husband and life has been full of surprises ever since. She went back to college after her daughter was born and graduated summa cum laude in 2009 from Kutztown University. After passing the CPA exam she worked in tax preparation and bookkeeping at Business Support Solutions with Colleen Krcelich. Sammy joined Werner & Co. a few years later with the merger in September 2015.
"Werner & Company has the perfect blend of professionalism, expertise, and a deep sense of family and togetherness." It's a place Sammy can see herself grow and reach her professional goals.
Sammy lives with her husband and daughter in Macungie, enjoys spending time with family and exploring new cities and places with them. "I love baking with my daughter, trying out new recipes and entertaining."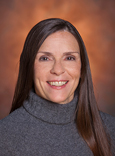 Ellen Mocarsky      email
Payroll Administrator, Registered Tax Return Preparer
Ellen joined the firm 13 years ago, in the summer of 2000. She spends most of her time preparing multi-state payrolls and payroll tax returns for companies ranging from 1 to 100 employees.
Many of our complex individual tax returns also cross Ellen's desk during tax season. She enjoys the challenges that come from working with both payroll and income tax issues, although she will admit that the highlight of tax season is catching up with everyone each year.
Ellen grew up in Philadelphia and moved to the Lehigh Valley in 2004, but never lost her passion for Philadelphia baseball. She enjoys spending time with her children and grandchildren, reading, cooking, music, time at the beach, and, of course, watching her Phillies.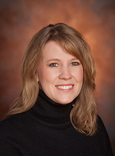 Kelly Bruno      email
Senior Accountant
Kelly handles many of our more complex individual and tax clients. She works on federal, state, and local income tax returns, as well as payroll taxes, local business privilege taxes and procedural issues that arise when clients run into problems with QuickBooks©. She has been with the firm since our incorporation in 1996 and has become very knowledgeable, especially in the area of state credits in designated areas like Keystone Improvement Zones.
A lifelong resident of western Lehigh County, Kelly graduated from the excellent accounting program at Susquehanna University. She enjoys spending time with family and friends, sharing her children's activities, and watching her son play baseball for Parkland High School.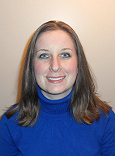 Gina Yorgey      email
Accountant
Gina joined the firm as staff accountant in July of 2013, and we are very happy to have her experience on our side.  Gina graduated from DeSales University with B.S. degrees in Accounting and Finance. In her work experience at CPA firms over the years she enjoyed working with a diverse array of small business and individual clients.
Gina currently resides in the Whitehall area with her husband and son. She teaches ballet classes, plays poker, and loves to spend time with family.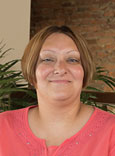 Michelle Koch      email
Office Administrator

Michelle joined the firm late in 2014. Being the front desk receptionist and tax processor, she is often the first person a client sees and the one they talk to most frequently.
Clients and friends enjoy and often comment on her warm, bubbly personality. The rest of us also value her organization skills and ability to find anything quickly.
Michelle has lived in the Northampton area all her life. She enjoys playing the piano and watching the Philadelphia Eagles play football.